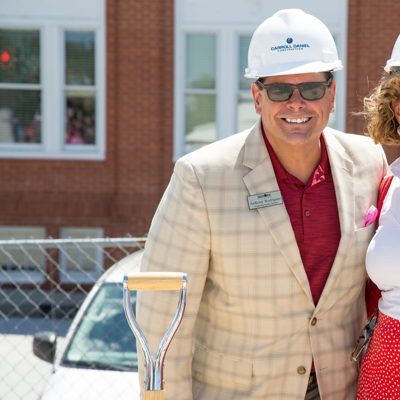 On

Thursday, June 13 at 11 a.m

., City of Lawrenceville Officials celebrated the groundbreaking of a $31 million arts facility in downtown which will be located directly across the street from the Gwinnett County Historic Courthouse.
Local officials from the City, County, and State were present to commemorate the start of construction for this new 56,000-square foot performing arts center, which will become the expanded home of Aurora Theatre.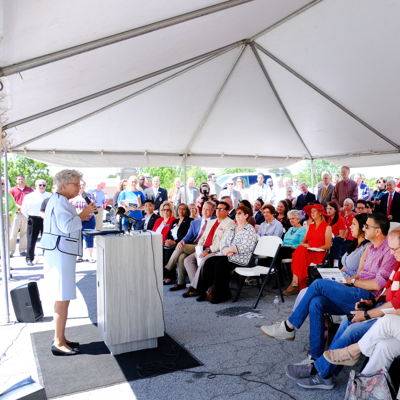 "Today's ceremony marks another big step in Lawrenceville's revitalization story," said Judy Jordan Johnson, Mayor of the City of Lawrenceville. "The City has been the hub of Gwinnett for almost 200 years and we are building on that foundation to create a new 'sense of place' that residents and visitors can enjoy. This new facility only furthers that vision."
The expanded space will house a 500-seat theater, Cabaret, indoor and outdoor civic space, and rooms for educational programming. It will be managed by the second-largest professional theater company in Georgia and Gwinnett's only professional theater, Aurora Theatre.
Anthony Rodriguez, Producing Artistic Director of Aurora Theatre shared, "What an incredible day for Lawrenceville, Gwinnett County, and Aurora Theatre….This is a legacy project [that will be] built from a million dreams held by our community for an arts home where all are welcome."
The new center is poised to transform the downtown and attract more than 100,000 visitors, residents, artists, and students annually to the heart of Gwinnett County.
"I applaud Mayor Johnson and the city council for their continued investment in the vitality of downtown Lawrenceville, the Gwinnett County government seat," said Charlotte Nash, Gwinnett County Commission Chairman. "The new performing arts center, combined with the restaurants, shops, and public gathering spaces that are already here, will give folks even more reasons to visit."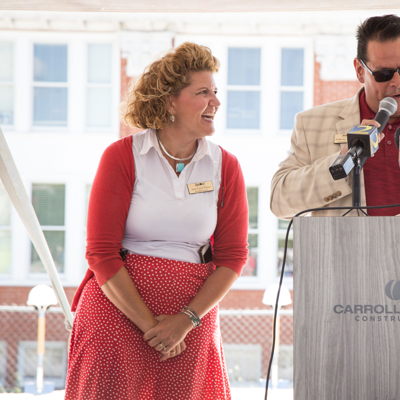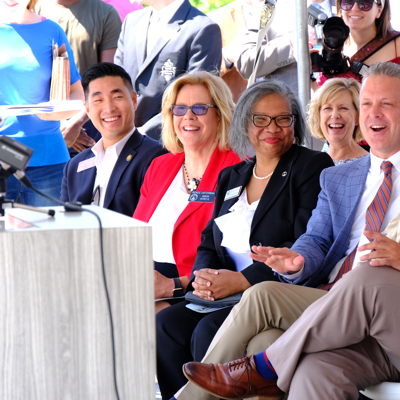 Adam Hilderbrandt, Pastor of First United Methodist Church in Lawrenceville provided a benediction for worker safety followed by the official shovel ceremony to move the first piles of dirt on the site. The facility will be occupied with operations by fall 2020 with full completion expected by the end of that same year. For information on this and other news in Lawrenceville, please visit www.lawrencevillega.org or follow the City on Facebook.