Audiences and families in the greater Atlanta area invited to enjoy laughs, tricks and more!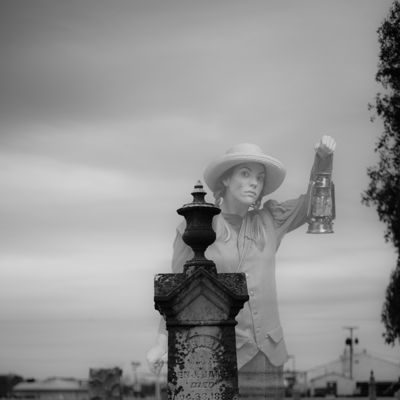 There's no shortage of good times at
Aurora Theatre
this August! Georgia's fastest-growing professional theater is lining up some of the best comedic talent for adults in need of a laugh-filled night out, from
Dad's Garage
to
The 3 Wise Guys
–
Dan Mengini
,
Steve "The Nice Guy" Mingolla,
and
Vinnie Coppola.
Young theatergoers can also get in on some educational, magical, and wholesome fun with several shows from
Aurora Children's Playhouse
, including
Cirque du Todd, Phenomenal Physics,
and
The Flying Turtle and Other Animal Folktales.
Families can also head to the main stage for the soaring, thought-provoking Stephen Schwartz musical
Children of Eden
or get spooked on the Lawrenceville Square during
Lawrenceville Ghost Tours
.
From serious to scary – and everything in between – there's a slew of entertainment at Gwinnett's favorite theater this August!
Special August Programming
The 3 Wise GuysFriday, August 23 and Saturday, August 247:15 p.m. and 9:15 p.m.Tickets from $15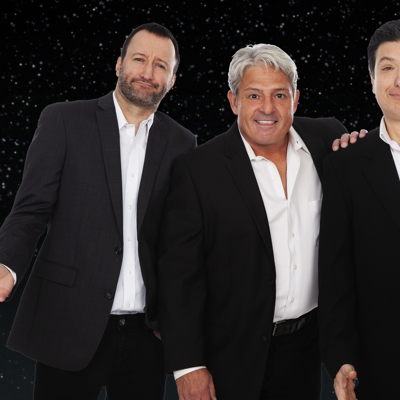 Those who love to laugh are invited to a hilarious, fast-paced show with three of the area's best headlining comedians! The 3 Wise Guys is a collaboration of talents: Dan Mengini's honest comedy will keep attendees laughing for a lifetime; Steve "The Nice Guy" Mingolla's act is clean and never mean; and Vinnie Coppola is a true comic's comic – his real secret weapon is his persona.
For more information and tickets, please visit bit.ly/AT3WiseGuys.
Aurora Children's Playhouse
Saturdays at 10 a.m. and 11:30 a.m.
Tickets $7
Aurora Children's Playhouse brings together the best children's performers in the region to showcase their artistry for parents and children. Featuring puppeteers, magicians, storytellers, and musicians, these 45-minute shows are intended to give children their first theatrical experience through a lively production, sure to capture the attention of the whole family! For more information, visit

bit.ly/ChildrensPlayhouse2019

.
Cirque Du Todd
Saturday, August 10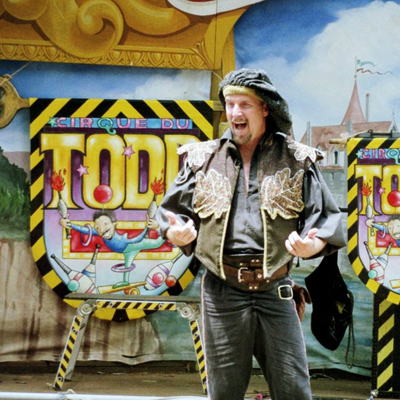 Marvel at some magic with Todd Key, an extraordinary talent with amazing skill in the art of juggling. A legendary fixture at Renaissance Festivals in North America as a part of the act The Zucchini Brothers, Key hones his solo show Cirque Du Todd especially for children and families. Attendees are sure to be awestruck and entertained, as a man balances upon a small, thin board, performs rope tricks, interacts with the audience, and juggles the ten most dangerous objects in history – all while keeping everyone laughing. For more information, please visit

bit.ly/CirqueDuTodd

.

Prepare to be amazed by the force, as this show by Big Thinkers Science Exploration explores the whirring world of physics! Audiences can learn to defy gravity and make water levitate, gain a new perspective about inertia with some "skate board science," observe awesome flashes of heat as energy is converted from potential to kinetic, and more! This physics show is truly ph-abulous! More information available at

bit.ly/PhenomenalPhysics.
The Flying Turtle and Other Animal Folktales
Saturday, August 24

Families are invited to travel the world with storyteller Barry Stewart Mann, exploring tales of animals from as close as the Cherokee mountains and as far as China and Australia. Ever since the beginning of creation, humans have been fascinated by and told stories about animals that have helped to explain the natural world, to entertain each other, and to teach basic values. This show features a series of lively retellings of a diverse array of folklore, replete with playful puppets, colorful costumes, props, and plenty of audience participation and volunteer opportunities sure to have audiences feeling companionship with Earth's four-legged and winged friends! For more information, visit bit.ly/AnimalFolklore.
Children of Eden
Through September 1
Tuesday – Saturday at 8 p.m.
Saturday and Sunday at 2:30 p.m.

Telling the tale of the Book of Genesis in two acts, this family-friendly masterpiece with book by John Caird and music and lyrics by Stephen Schwartz covers the story of creation and the great flood – all while examining the complex love between parents and children. Audiences of all ages will appreciate the musical twist on these famous stories! For more information and tickets, please visit bit.ly/ticketseden.

For years, the Lawrenceville Ghost Tours have told tales about Gwinnett County's spookiest spots. Guests can take 90-minute guided tours around metro-Atlanta's oldest city and hear stories of its history and paranormal activity. The tour begins and ends at Aurora Theatre and runs May through September, with tours continuing every night in October. To purchase tickets online, please visit

scarystroll.com

or call 678.226.6222.
For more information or to purchase tickets for events, call the Box Office at 678.226.6222 or visit

www.auroratheatre.com

.